Rapid Transformational Therapy
Rapid Transformational Therapy embraces many of the positive aspects of hypnosis and hypnotherapy that are known to produce a transformative effect on clients: the use of trance, regression and hypnotic conditioning. However RTT goes beyond, diagnosing what works with clients to build a new therapeutic approach. Unlike many hypnotherapists RTT does not rely solely on positive reinforcement.
While using correct, up-to-date, and relevant language when talking to yourself is certainly a part of any transformation, it serves as more of a reinforcement of  breakthroughs, rather than the catalyst of them. RTT Practitioners are able to reach breakthroughs via hypnosis that would not be possible if they were simply trying to reach their subconscious mind via altered language and self-talk. RTT is a combination of techniques and tools that are crucial, not just in teaching you how to communicate with your subconscious mind, but also directly accessing and fixing whatever blockages may be there. Central to that is the ability to transform many clients in a single session.
As the client you will work alongside your  Practitioner uncovering the meaning and interpretation of events and then changing them. This leads to permanent powerful change because RTT enables the mind to tell the body what to do, for example heal itself using a technique called Command Therapy, easily move away from addictions and turn fear into excitement. RTT can tell the body how to react and how to feel and it can alter and improve the messages the body sends to the mind so things like depression, anxiety and panic attacks can be permanently overcome.
If you are in physical or emotional pain you want rapid results. RTT aims to deliver permanent change in 1 to 3 sessions. By using a technique called Role Function, Purpose, it recognises and values the significance clients attach to their issues/problems and then offers a powerful emotional release for them. They can actually be free from pain.
RTT uses Command Cell therapy as a powerful technique for purposefully healing the body, as opposed to positive conditioning alone. RTT draws out 'unfinished business', meaning it is a technique for addressing the trauma that clients have been holding onto for many years. Upgrading the Child offers a fast and incredibly effective way to permanently overcome childhood issues .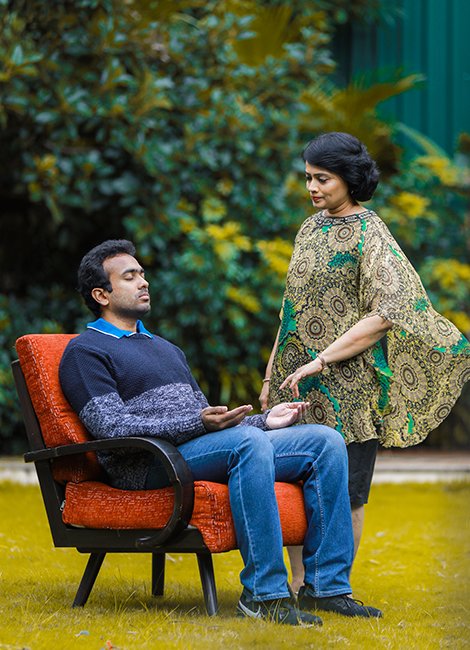 Frequently Asked Questions
Yes. Thousands of people have benefited from Rapid Transformational Therapy , no matter the issue. It's simple, proven and rapidly effective.
You don't actually go to sleep. You are fully aware and in control. It's a deep meditative state. Many clients experience a feeling of being deeply relaxed and not actually hypnotized.
WILL I BE UNDER YOUR POWER DURING HYPNOSIS?
 No. You are in charge. You cannot be made to tell anything you do not feel comfortable talking about or do anything against your will.
HOW WILL I FEEL DURING & AFTER?
During hypnosis you are in your pure natural form. You will feel completely relaxed and comfortable.  After the session normally many of them feel completely relieved, liberated and feel a sense of understanding and freedom. You may continue to discover more about yourself.
WHAT IF I CAN'T BE HYPNOTISED?
A pre-practise session might be suggested.  As long as you want to enter hypnosis, you will. It's an easy, enjoyable and an absolutely  relaxing process.
AM I ASSURED OF CONFIDENTIALITY?
Absolutely. All clients are assured of confidentiality about any disclosed material, in accordance with professional codes of ethics. I will not contact other practitioners or doctors who the client may also be seeing, without the client's permission. I destroy inactive files after three years in order to assure clients total confidentiality.
WHAT IF I CAN'T SEE IN PERSON?
Online Sessions are available for clients. Online sessions are equally as effective as face-to-face & many of my sessions are conducted online via Zoom, Google Meet, and other similar platforms. Often, from the comfort of their home, clients feel safer and less anxious. Your eyes will be closed for the entire session. All you'll need is a quiet place to do the session without interruptions, and somewhere comfortable to sit.
HOW CAN IT WORK IN JUST ONE SESSION?
During Hypnosis and RTT, the subconscious mind is accessed for the reason behind the limiting beliefs and the root cause of the issue is assessed. Once the client has a perfect understanding of the issue the client feels empowered, liberated and free immediately. Then they will move on to rewire themselves with new beliefs for achieving success and triumph over the limiting beliefs they would have formed. Sometimes it can take more than one session per issue.
*Please note long term depression & anxiety can take several sessions.
WHAT IF I NEED OR WANT ANOTHER SESSION?
Through RTT you can experience a powerful breakthrough and create big positive changes in your life.   Some clients may need more than one RTT session on a particular issue. 
WHEN WILL I START TO SEE CHANGE?
Immediate change:  You feel a massive shift right away. A change in your physiology, thoughts and behaviours.
Gradual change: You see consistent positive shifts every day or over time. Sometimes you don't see the shifts right away and then one day you suddenly look back and see all of the things that are different in your life.
Each person is unique and responds differently. You may experience a combination of these various kinds of results.  All are extremely positive, productive, and powerful.
WHAT IF I UNCOVER SOMETHING I DON'T WANT TO SHARE?
You are in complete control during hypnosis & if you don't wish to share something, you don't have to. It's ok to keep details to yourself. I can still help you with the feelings you are going through in that situation.
Yes. Regression is a most effective way to uncover any issues. You will only be reviewing the situation or the experience and you will not be reliving it. What you see may make you sad or joyful but either way you will feel completely safe as you observe.
WHAT AGES DO YOU WORK WITH?
8 years and above.
* Note: Although many issues are resolved in just one session it may be the case that you need 1-3 sessions.  
* Your commitment to fully engaging in your process and to listen to your recordings for the suggested time is vital to achieving a successful result.
I am not a medical practitioner and any programme or process you engage in with me is entirely at your discretion and any choices you make and techniques you use are your responsibility. All information I share here, in sessions, is not intended to be a substitute for medical advice, diagnosis or treatment. Please seek the advice of your medical practitioner or other qualified healthcare provider wherever necessary.
Epileptics and those diagnosed with psychotic illness are generally advised not to enter hypnosis. Any signs of self-harm by the client must be informed to the RTT practitioner prior to the session. It is left to the sole discretion of the RTT Practitioner to handle or continue the session. Clients undergoing an RTT Session must be free from the influence of either alcohol or drugs.
This RTT  session involves being put into a deeply relaxed hypnotic state. You should not listen to this recording when driving or operating machinery.  If you have epilepsy or a psychotic illness you should not enter into hypnosis. Anyone who chooses to listen to this recording is accepting full responsibility for taking part in the hypnosis and agrees that Suchita Sanjay hold no liability for any potential outcome.
DURING OUR TIME TOGETHER, WE WILL DO THE DEEP WORK OF YOUR SUBCONSCIOUS MIND:
You will identify the root cause for your limiting beliefs through hypnosis and you will completely reprogram the limiting beliefs that are holding your back.
You will cultivate a phenomenal understanding of yourself, and learn how to help yourself feel how you want to feel, all the time. You will take consistent, inspired action making your dreams a reality. You will experience an ironclad, unwavering belief in yourself that you never imagined possible. You will be proud to be the person you want to be.