Testimonials
Testimonials
THIS IS WHY WE DO. WHAT WE DO
HELPING OUR CUSTOMERS CONNECT BACK WITH THEMSELVES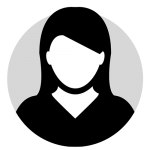 Rosemarie Mitchell
Ossining, New York
 4.5/5
Suchita was very professional and immediately inspired confidence in her abilities. I loved how calm she made me feel and her soothing voice put me in a receptive state for whatever she needed me to do.
Suchita created a very comfortable environment for me to participate fully in the RTT session. I did not feel any inhibitions or concerns. Her ability to actively listen and interpret body language and feelings were excellent. I felt heard and understood and had a feeling of calm reassurance that everything was going to be okay. I remember feeling a strong sense of joy and triumph when our session was completed.
It was a successful experience and my confidence was strong that I would achieve my goals. Suchita followed up promptly with the recording which I was asked to listen to for for 21 days. It was very clear and of a high quality.
I enjoyed her warm and soothing tone. It was spoken in a beautiful and compassionate way that made me feel as though she was speaking directly to me. I looked forward to doing this daily assignment because of how it made me feel throughout the day.
 4.5/5
Suchita is a compassionate, attentive and kind RTT practioner. She is skilled at helping me understand the root of my issue and why I have it. She made me feel safe and comfortable enough to talk about my experience without judgement. It's wonderful working with her. Thank you Suchita for a great session! I look forward to listening to the powerful recording she made during the session. I now have a better perception of my past.
Thank you Suchita for your expertise. I know you are going to help a lot of people to heal and live their best lives!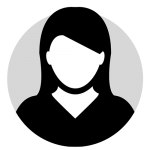 Claire
Canada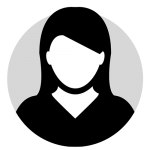 Jennie Winter
USA
 4.5/5
Suchita was wonderful to work with. She was very caring and helped me get to the root of my problem and clear it. She provided me with an empowering audio to listen to after our session I highly recommend working with her.
 4.5/5
I have found this programme highly beneficial. The issues that I mainly needed attention and care towards were stress and anxiety. After undergoing this programme, I have noticed a positive shift in my thought process. To summarise this programme, it helps one to deal with their problems from its very roots. I would definitely recommend this programme to those people who are lacking in self-confidence/ those who might be a threat to themselves/ those who have experienced or witnessed a traumatic incidence/ those who are undergoing a lot of stress and anxiety. Some might find the concept of this programme a little overwhelming to believe in but these people should also be aware that there are those who have benefitted from the same programme, me being one of them. This programme helps you to see the world from a whole other perspective and this will make one become more and more aware of their surroundings.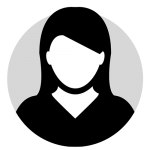 R. Samanvitha
Mysore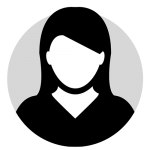 Poornima N R
Gokulam Mysore
 4.5/5
I would like to express my thanks to Suchita Madam for helping me to get rid of frequent headache and constant back pain. Rapid Transformational Therapy helped me overcome this very easily. I am totally free from pains now. My transformation was not only with regards to health, madam was also instrumental in changing my mind set to a positive one. Thank you very much mam.
 4.5/5
I found Suchita's Rapid Transformational Therapy to be incredibly helpful in my overall psyche and well being. I was able to overcome many problems that I was facing and felt like her words of guidance were specifically helpful to my situation. I am now mentally and emotionally stronger both in mind, and in spirit.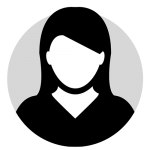 Alec
London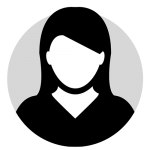 Manjushree. S
Agrahara, Mysore
 4.5/5
I am Manjushree, a working woman, who had irregular monthly cylces. This was bothering me a lot. I was not happy to medicate myself and I believe in overcoming health issues as naturally as possible. That is when I approached Suchita Sanjay, a Rapid Transformational therapy practitioner. She had a lot of patience and calmness in understanding the issues I was facing. I got a recording from her which was to regularise the functioning of the uterus and also have good health. I listened to the recording which was vey calming, healing and soothing. Today I am glad that my monthly cycles have returned to perfect balance and are regular. I am so happy I was able to get therapy from Suchita sanjay. Your kindness, sincere caring, and concern make everything better and you are a great encouragement. Thank you so very much for taking care of me.
 4.5/5
I am a woman who is at the age of 54 suffering from stones in the gall bladder (chronic pain). The medical practitioners advised that it is a decision that I have to make whether or not to get them operated.(I am not comfortable with hospitals and never have been admitted at a hospital except the time I delivered my daughter).
During this hypothetical decision making process ,it struck my mind to discuss this with someone whom I could trust for a second opinion. This led to me discussing the issue with my neighbour who is a Mrs Suchita Sanjay, who is a Rapid Transformational Therapy Practitioner, certified from Marisa Peer School , London.
I couldn't stop myself to ask her help and to see if there would be any solace post this session.I had scheduled a consultation with her to explain my health condition. We had therapy sessions post which I was given RTT healing recordings which helped me a lot.
It was so soothing & relieving that the size of my gall bladder stone reduced few cms when I checked after 3 months. My doctor said that I would not be requiring the surgery, which came as a big relief.
I would, without a question, strongly recommend her for healing any health related problems. My personal take is alternative methods of healing are also very effective.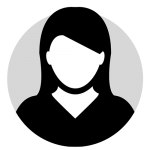 Rajini Rani K
Mysore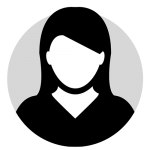 Brindha D Shivapooja
Mysore
 4.5/5
Hi, I am 27 year old, living in Mysore.
Since the last few years, I have been constantly battling the problem of weight gain. This started soon after I was diagnosed with HypoThyroid.
My weight would fluctuate a lot, and I had a lot of water retention and my hair, skin began to feel dull and lifeless.
I was dreading the way my body was shaping up, energy levels were at an all time low. This continued for almost 3 years, and no diets helped me.
I was very irregular with my exercises as well.
That's when I decided to contact MRS Suchita Sanjay, a Rapid Transformational therapy practitioner, who has graduated from the Marissa Peer School, London.
When we met up for our first session on therapy, we discussed a lot of possible reasons for my problem. I was put under hypnosis to get a deeper understanding about the root of the problem.
I was given a soothing recording which I regularly heard in my free time, and before going to sleep everyday, and also she gave me a clear insight into choosing healthy lifestyle choices.
In the first week only, I could make out a lot of changes in my eating habits. My mindset towards clean, healthy eating changed completely.I was much more aware of the happenings inside my body.
My bloating started reducing, my face started getting a glow like never before.
After 2 months, we decided to have a second session, and track my progress. In this session, the focus was to pinpoint the root of the issues that were causing the unhealthy habits, address it and put an effort to change it.In this session, she also helped me change my perspective about certain problems i was facing since a long time, and taught me on how to tackle them. After this session, I was totally aware of what the exact cause of the problems were, and was fully equipped to address them.
And this in a span of about 4 months led to my much awaited weight loss of around 9 kgsand tremendous inch loss. I had better motivation to work out everyday.
My mind fullness increased, and now I can say I'm a trimmer, fitter, happier and healthier person.
I'm glad I made my decision to consult a RTT specialist and it helped me realise my true potential and helped me undo the damage I'd done to my body over the years.
I have now been making more conscious, healthy choices to lead a happy and healthy life.
Thank you Suchita Sanjay, for giving me the courage and mindful, patient guidance throughout my journey.
Video Testimonials
Brindha D Shivapooja
Mysore
Andra Manole
London, UK
Rosemarie Mitchell
Ossining, New York
You are who you want to be. Choose to have a happy mind and healthy life.
mahesh
<>